Making a skincare routine is crucial if you want perfect and glowing skin. In our busy life and schedule, we overlook and forget the most important foundation of our skincare, which is making a routine. We need a different skincare routine day and night because our skin needs are different. Most of the time we just apply the same products day and night, thinking that they are applicable during both times. But it's not the right way to do it. You have to make a separate routine for both day and night.
Your daytime skincare routine must focus on protecting your skin. Whether you're home or stepping out for work, you should use products that shield your skin from the sun's UV rays, pollution, and dirt. Hence, your daytime routine should include a mild cleanser, toner, sunscreen, and moisturizer.
On the other hand, your nighttime skincare routine is all about repairing damage caused by environmental pollutants and stress. It focuses on cleansing and proper makeup removal while giving your skin the nourishment it needs for cell regeneration.
Treating your skin to natural rejuvenation during the night can make it more durable during the day. A nighttime skincare routine that concentrates on hydration and repair can keep your skin firm and clear.
You expose your skin to pollutants, UV rays, dirt, and grime during the day. At night, your skin gets the chance to undo the damage, rejuvenate, and create new cells. Hence, you must properly remove all traces of dirt and old makeup from your skin before hitting the pillow.
By following a nighttime skincare routine, you assist your largest organ in repairing itself faster and better.
Night skincare routine
Some experts suggest that the best time for your nighttime skincare routine is just before going to bed. The skin needs at least 10-20 minutes for products to get properly absorbed into the skin.
So, ideally, you should use makeup remover as soon as you get home. Follow this by cleansing your face thoroughly. After that, you can space out applying your serum, toner, eye gel, and moisturizer in intervals between your chores and dinner.
This way, you ensure a complete skincare routine and provide your skin with all the nourishment it requires during the night.
Here are the steps for each time and what and how you should make your skincare routine to get that perfect glow.
1.    Remove makeup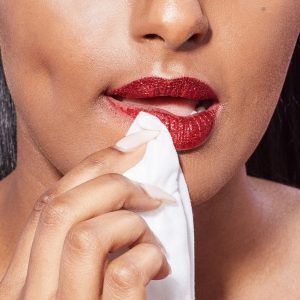 Removing your makeup should be the first step in your skincare routine. Use some micellar water or a mild makeup remover that will not dry out your skin further. Choose a formula that gets rid of oil-based makeup as well.
2.   Cleanse
Use a gentle cleanser to clean your face and neck. There are many types of facial cleansers available on the market. You can find cleansing wipes, liquid cleansers, bar soaps, and cream cleansers.
It is important to find a cleanser that is gentle enough for your skin type and that will not dry out your skin. A mild facial cleanser should also be free of harsh chemicals, fragrances, and dyes.
It is always better to double cleanse your face at night, especially if you wear makeup, as it can clog your pores. First, cleanse your face with a cleansing balm or oil-based cleanser then follow with a water-based or foamy cleanser to remove any oil left behind from the balm cleanser.
3.   Tone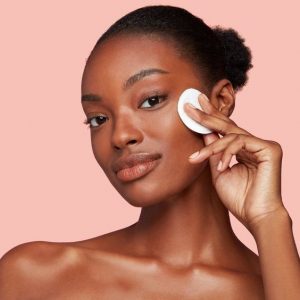 Use a softener or toner to smoothen the skin and balance its pH levels. They can help to remove any impurities that are left on the skin after cleansing and can also help to tighten the pores.
Toners are especially useful for those who have oily skin. If you have dry skin, use a softener to hydrate the skin.
4.   Serum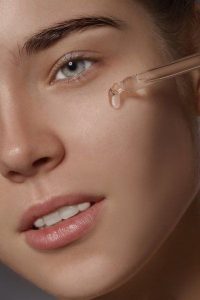 Serums are concentrated, thicker liquids that contain high levels of active ingredients that target various skin concerns. They are designed to be absorbed quickly and deeply into the skin. Using a serum can address numerous skin concerns.
You can use them on problem areas of your skin like an anti-acne or oil-control serum. Based on your skin's needs, you can also use a formula that contains retinoids or a hydrating or firming serum.
An essence is a watery toner that hydrates and preps the skin for serums and moisturizers.
When used together, essences and serums can help improve the appearance of the skin by delivering active ingredients directly to where they're needed.
5.   Moisturize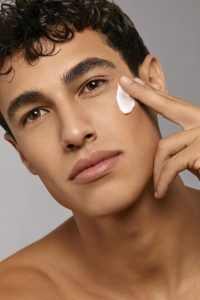 Moisturizing your skin is crucial as it provides your skin with essential nutrients and helps repair damage. The skin on our face and neck is the most delicate and sensitive in our body. It's important to moisturize these areas every day to keep them looking young and healthy. A good moisturizer will help keep your skin hydrated, elastic, and free of wrinkles.
Choose a night cream that contains Hyaluronic acid which helps the skin retain moisture and nourishes it without blocking pores.
When applying a moisturizer to your face and neck, be sure to use your fingers to apply it in a circular motion. This will help the moisturizer penetrate the skin more deeply. Be sure to avoid the eyes, as moisturizers can irritate. And it's always better to opt for a thicker and denser moisturizer than can moisturize your skin to the core.
6.   Eye cream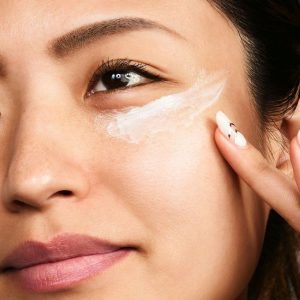 The skin surrounding your eyes is the thinnest and is likely to wrinkle the fastest. Opt for products that target the under-eye area, and contain peptides that increase hydration and prevent wrinkles and fine lines.
When choosing an eye cream, it is important to consider the ingredients that are included in the product.
7.   Masks (optional)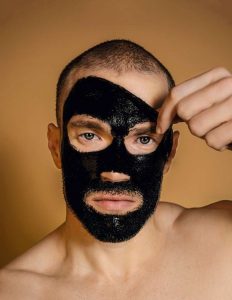 If you have the time and like to indulge, consider applying a mask once or twice a week after cleansing and before your other nighttime routine steps.
Face masks are an effective way to deliver an intensive burst of nourishment and therapeutic skincare ingredients to your skin.
If your skin is on the dry side, consider using a hydrating mask, or if your skin is oily, use a clay mask. There's a mask out there for about every skin concern.
8.   Lip balm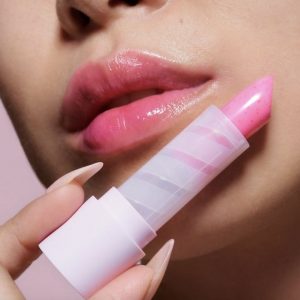 The skin on your lips is thinner than the skin on the rest of your body, and it doesn't have any oil glands. This means that your lips cannot produce their own natural moisture, which can lead to dryness and chapping. Lip balm helps to protect your lips from chapping and keep them moisturized.
Your lips are also likely to bear the brunt of dirt and pollution. Wash your lips too when you clean your face, and after drying, apply a lip balm to keep them moisturized through the night. Apply it only after you have brushed your teeth.
In summary, sleep and skin health are closely related. Without enough sleep, the body's natural repair processes can't take place, which can lead to skin problems. To improve your sleep hygiene and protect your skin at the same time, you need to have your morning and nighttime routines.
This was the correct order and skincare routine to make and apply the skincare products. So, follow this order to get glowing skin.